Are you an actor in the Chicago area who needs to self-tape an audition, or maybe you work for a theatre that is looking to use video as a marketing tool? Kate McCoy provides services to actors, businesses and individuals with video and/or editing needs.
"After getting cast in Hamilton, I relocated from NYC to Chicago, and I'm so glad I found Kate. She has taped me for several auditions and she makes the whole process a breeze."
- Wallace Smith, Hamilton
"Kate McCoy is quite simply one of my favorite people to work with - so smart, professional, hilarious and extremely skilled. She understands the world of casting from multiple perspectives, knows how to make people feel comfortable and has the ability to help actors do their best work. I'd work with Kate again in a heartbeat!"
- PJ Powers, Artistic Director, TimeLine Theatre Company
"Kate McCoy has an incredible ear and eye for talent. She has a strong work ethic, is personable and very detail-oriented and organized. I could always trust delegating projects to Kate and know they would be done proficiently and in a timely manner. She reminds me of a very good stage manager - always ten steps ahead!"
- Linda Gillum, Casting Director, Remy Bumppo Theatre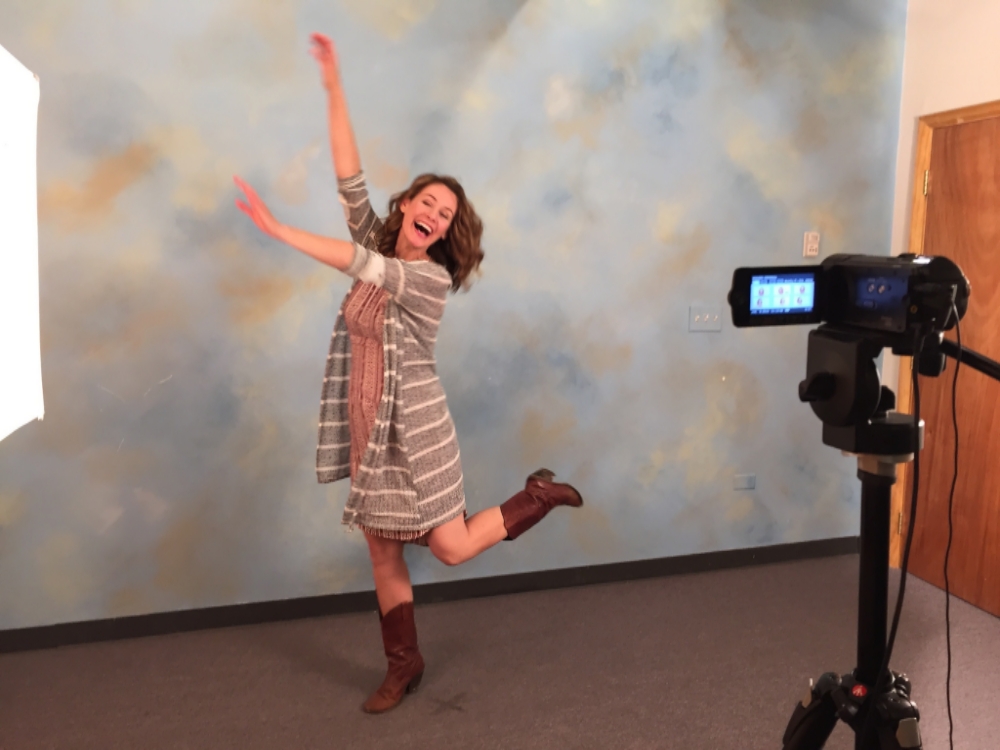 "Kate has been the editor for my Virtual Showcase for the past year; her work is excellent and her correspondence is exceedingly prompt. I love working with her."
- Matt Miller, Director, Cap Gun Collective; Executive Producer of Teachers on TV Land
"Kate McCoy has taped my teen daughter, Abby, for film and television auditions numerous times. Kate and Abby have developed a great rapport and comfort level working together over an extended period of time. The results have always been high quality and well received by the agents in L.A. Not only has the camera work, sound and lighting been first rate, Kate has also offered subtle suggestions, when needed, to help achieve the best audition possible."
- Lisa Merrill, parent
"Kate approached my audition taping with care and precision. It was apparent my success and presentation was just as important to her as it was to me. She made me feel very comfortable in the space, which allowed me to relax and do my best work."
- Mary Ellen Everett, actor
"Kate is amazing and the videos she shot and edited for Bit Tank were perfect. She's funny, smart and a joy to work with."
- Micah Sterenberg, Creator and Host of Bit Tank, iO Chicago
"Kate is one of the most professional on-camera people I have worked with. And be sure to solicit her opinion about your work. Highly recommended."
- Todd Behrend, actor
"Kate McCoy can help you deliver a quality self-tape on the fly. Having worked in casting, she also provides a keen eye for what does and doesn't work on camera. You won't feel rushed and she makes sure you've got it in the can. She is also able to juggle any technical instructions from your agent about the files. Beyond that she's just a lovely person to work with."
- David Midura, actor